Established in 2019, Northwest Barbeque Cleaning and Restoration is locally owned and operated by longtime Vancouver resident Chris Schuster. On the weekends, you will find him grilling up his favorite recipes, like smoked chicken wings with a habanero rub and smoked meatloaf with a smoked tomato and garlic chutney.
As we all know, the worst thing about grilling is cleaning up the mess. In fact, most of us just shut the grill cover and walk away. We make the worst part of grilling disappear. We introduce to you Northwest Barbeque Cleaning and Restoration.
While searching the internet for a career change with a focus on being his own boss, he came across the BBQ Cleaner. With over 10 years of experience and hundreds of operators across the country, and Chris' love for customer service, the NW BBQ Cleaning and Restoration partnership was born.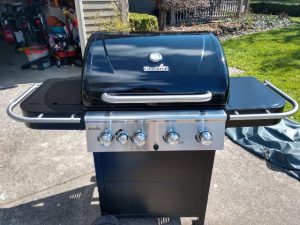 We offer our customers the most proven grill cleaning experience in the country by utilizing custom equipment, a proven cleaning process and the highest quality, eco-friendly, cleaning solutions available.
Benefits of a well maintained grill
Removes harmful carcinogens that may be transferred to your loved ones' food
Prevents grill fires caused by grease build-up
Extends the life of your grill by preventing future corrosion
Protects your valuable investment year after year
We clean grills in the Portland, OR and Southwest Washington areas, including Vancouver, Camas, and more.
Contact us today for a clean grill.